Assmann Group appoints Lothar Schwemm as its new CEO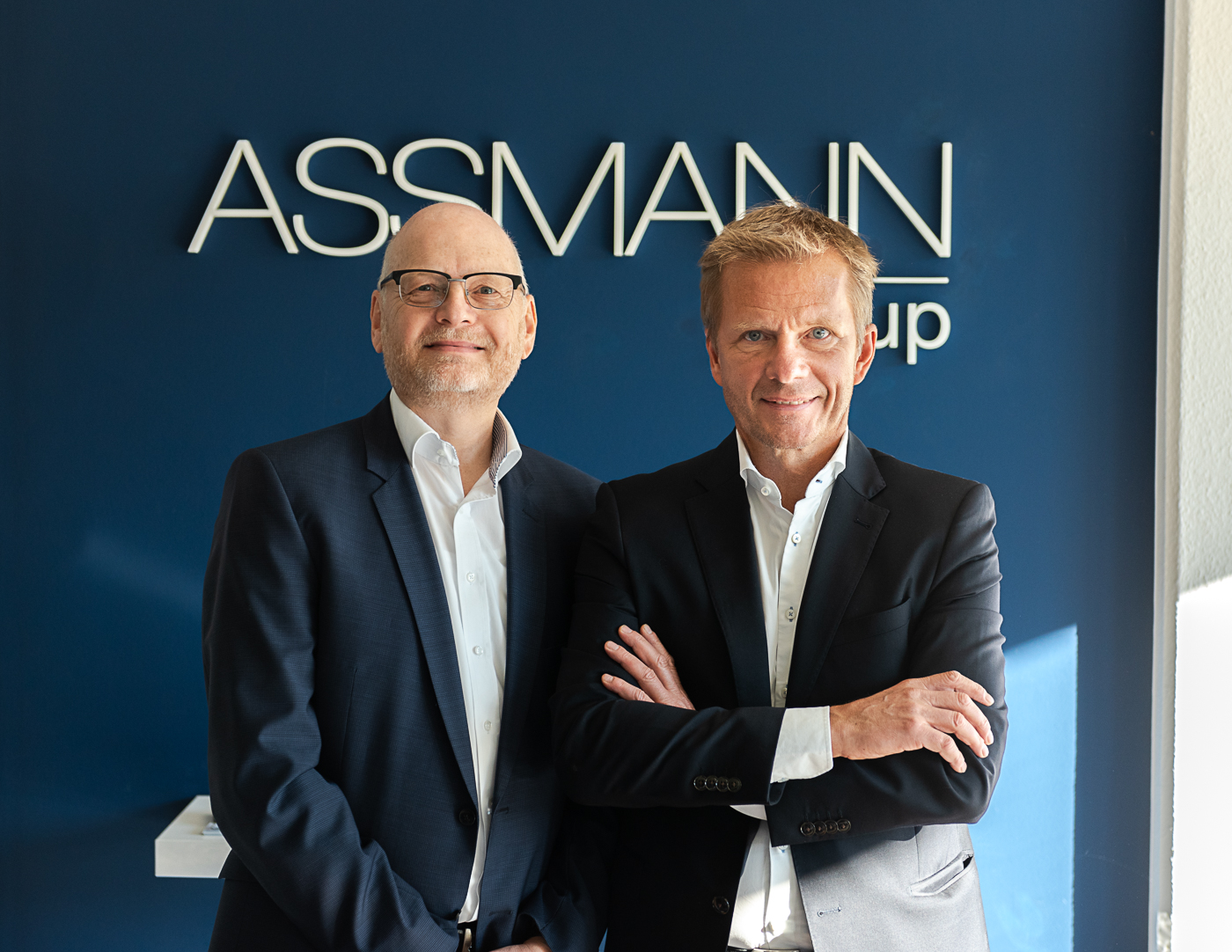 f.l.t.r.: Lothar Schwemm succeeds Stephan Assmann as Chief Executive Officer of the Assmann Group
Stephan Assmann remains with the company as a shareholder
Lüdenscheid, 26.01.2022 (PresseBox) - Changes in the management team at the Lüdenscheid-based provider of products for server, network and peripheral infrastructure: Lothar Schwemm is the new CEO of the Assmann Group. With this realignment at holding company level, which follows three other already established appointments in the management team, the company is consistently driving forward the internationalization and digitalization of its business processes.

The Assmann Group welcomes Lothar Schwemm as the group's new CEO. A graduate in communications engineering, Schwemm brings more than 25 years of experience as CEO and top manager in sales and product management as well as in the establishment and realignment of international organizations such as Nokia or DZS. He replaces Stephan Assmann, who is handing over operational responsibility to him after ten years as CEO but will remain with the company as a shareholder. In this function and as a member of the Advisory Board, Stephan Assmann – in close coordination with Lothar Schwemm – will continue to devote himself to the implementation of strategic projects and support the sustainable growth of the company.

"I am looking forward to continuing the future-oriented course of Assmann Electronic GmbH together with my managing director colleagues and all employees", Schwemm comments.

"With Lothar Schwemm, we are gaining an accomplished expert from the industry with sound experience in the technical and international context," Stephan Assmann adds.

In order to be able to react swiftly to changes which developments like globalization and digitalization imply for entire business areas and their supply chains, the company also appointed Phil Penninger as Managing Director for the operations division of Assmann Electronic GmbH in 2018. Penninger, who has consistently driven the optimization of the organization's supply chain management as well as warehouse and logistics processes during his now 22 years of service at Assmann, will continue to develop these areas as Managing Director. In addition, he has been appointed to the management board of the Assmann Group as of January 1, 2021.

In the year before last, the company was also able to recruit Dirk Kunz to its top management. As CFO, Kunz has been responsible for the Assmann Group's finance, controlling and human resources since February 1, 2020. In doing so, the business law graduate builds on his many years of experience in finance and controlling at a well-known retail chain, where he was responsible for more than 110 employees. Previously, Kunz also worked for a Big Four auditing firm, where he was responsible in particular for auditing consolidated and annual financial statements.

Michael Zulauf has been responsible for sales and marketing since 2012 and has also been managing these areas as Managing Director of the entire corporate group since 2018. Zulauf significantly supports the growth of the Assmann Group by ensuring a group-wide, uniform alignment of international sales and marketing activities. "The close integration and networking with partners and customers worldwide, the optimization of digital processes for and with our customers and the associated increases in efficiency, continue to be the focus of my activities," Zulauf explains.

With the expansion of its top management level, the Assmann Group is focusing specifically on the expert know-how of its newly formed management team in the various divisions. The long-standing company, which was founded in 1969 and markets products and solutions under its own Digitus brand on the international market, intends to use this realignment to further promote its sustainable growth.