A name stands with quality & innovation: ASSMANN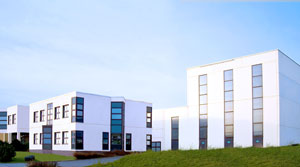 Since 1969
The ASSMANN Group is based on the pioneering spirit of the company founder Dieter Assmann. The graduate diploma in business administration founded the company in 1969 under the name of Assmann KG. In the early years it's founding, he and his friends manufactured plug connectors, which they initially heat-treated in an oven. Dieter Assmann handed the management functions at an early stage at the age of 65 year in the form of a two-stage succession plan to his sons Stephan Assmann and Florian Assmann. On the 30th of October 2008, the company founder Dieter Assmann died.
Today, ASSMANN Electronic is managed by Stephan Assmann, responsible for Finance, Controlling and Human Resources; Phil Penninger, responsible for Purchasing, Logistics, IT and Quality Management; and Michael Zulauf, responsible for Sales & Marketing.
The ASSMANN Group is a global manufacturer of high-quality products with more than 220 employees.
Today both, the German ASSMANN Electronic GmbH, as well as the international subsidiaries in Austria, Switzerland, France, Croatia, Poland, China, Taiwan and Hong Kong operate under the roof of the ASSMANN Holding GmbH.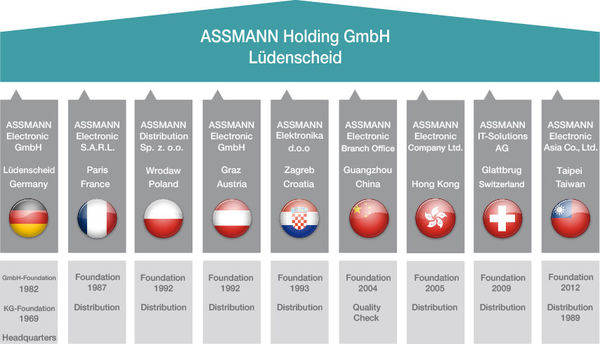 The ASSMANN Electronic GmbH fulfills in the areas of computer accessories and network peripherals the individual customer needs. Their Brands ASSMANN and DIGITUS® Professional are highly regarded by distributors, retailers, system integrators, OEMs and corporate Reseller. They represent the Professional Business unit.
In the Consumer Business, ASSMANN is well known with their brand DIGITUS® for technically oriented IT accessories. Since July 2012, the consumer brand ednet extends the range of multimedia products and computer accessories.