loadbee
Simple and fast distribution of product data
You have an online shop and would like to have detailed product information directly from the manufacturer on your site? Without the time-consuming storage of data or even manual data maintenance of countless article data?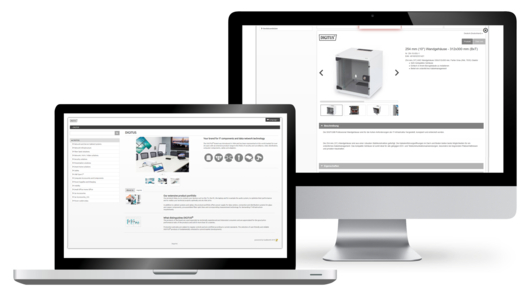 Then loadbee offers you a great possibility to easily integrate our content into your shop.
loadbee sees itself as "the content syndication provider for all industries" and "THE platform for the distribution of product data".

The "cloudbased IT platform for content syndication for cross-channel distribution of product information that is decisive for purchasing to all POS and to all digital devices".
Source: company.loadbee.com
Your advantages
Minimize effort - increase turnover
Time savings in article maintenance
Increase of your assortment quality
Comprehensive article information such as photos, application pictures, videos, technical details such as explanatory texts, data sheets, operating instructions for our DIGITUS® products can be obtained automatically and turn a visit to your shop into a shopping experience for your customers.
Updating of the product data of our brand DIGITUS® in real time
Product videos and article information can also be displayed directly at the POS to support the buying experience in the stationary trade.
Informed customers are satisfied customers. Response rates can be reduced with buyers who are well informed in advance.
And satisfied customers come back, which leads to stronger customer loyalty.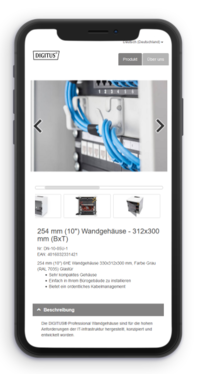 The process
Dock once to the loadbee platform for product information and you will automatically receive full product information from suppliers directly to the product detail pages of your shop. From now on you only maintain the SEO relevant master data of the product. Further product information comes directly from the brand in real time.
The manufacturer information not only reduces the workload in your online shop, it also demonstrably increases sales: the conversion rate uplift increases by up to 25 percent due to the product information on the loadbee platform.
"Improve together with your brands and loadbee the shopping experience"
Take a look at the DIGITUS® loadbee page.
You would like to integrate our content into your shop?
We will be happy to help you with this. Simply contact us. Our sales team will contact you shortly.
Contact person:
CARMELO FRISINA
Director National Sales
Tel.: +49 (0) 2351 554 355
Email: c.frisina@assmann.com