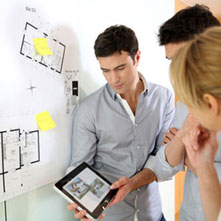 Vacancies at ASSMANN Electronic GmbH
ASSMANN Electronic GmbH, with head office in Lüdenscheid, Germany,
is a fast expanding IT trading concern. As one of the leading suppliers of computer and network peripherals we are globally active with 11 successful branches. We are firmly established in the market with a well-maintained network of suppliers in the Far East and Europe and a global distribution network.

For future success we need people who know their field of work by heart. We need personalities who see problems as an opportunity for development. We need employees who are focused on pursuing our common goals. We need you!
Simply apply at ...

ASSMANN Electronic GmbH
Personalwesen
Auf dem Schüffel 3
58513 Lüdenscheid

or by e-mail to: job@assmann.com
Marketing Employee Packaging and Product Customizing (m/f/d)

Marketing Employee Packaging and Product Customizing (m/f/d)