Internships at ASSMANN in Lüdenscheid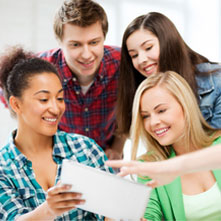 We offer you the opportunity of an internship with us to experience the working world.

As an intern you should know:

Internships are usually of 2-3 weeks duration and take place at the headquarters of ASSMANN Electronic GmbH in Lüdenscheid.

Duties / fields of work: During your internship you will gain insight view into various fields of work and departments. You can also choose a department that you are especially interested in. We will do our best to accommodate your wishes.

Compensation
As an intern you will receive a certificate for your internship but no pay.

Types of school
We offer internships to students at junior high schools, high schools and commercial colleges.


Just send your application to ...

ASSMANN Electronic GmbH
Personalwesen
Auf dem Schüffel 3
58513 Lüdenscheid

oder per E-Mail an: job@assmann.com

Apprenticeship at ASSMANN?
"ASSMANN gave me the chance to learn new things and directly put them into practice."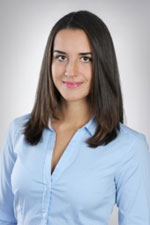 "My name is Elena Hauptmann and I live in Switzerland. Currently I am studying Business Administration at the University of St. Gallen. In the summer of 2013 I took my semester break to pass an internship in the marketing department of ASSMANN Electronic in Lüdenscheid.

As a part of the marketing team I had my own project. I have learned a lot about the structure of the company itself and the mechanisms in marketing. I had the opportunity to work independently, able to contribute my own ideas and had the chance to communicate with colleagues from various departments. In the marketing team I had a designated contact person who accompanied me during my internship and were always approachable for me. I learned a lot and had a exciting time. ASSMANN has supported me in finding accommodations and colleagues have made sure that I do not feel like a stranger in Germany. All in all I had an exciting, instructive and great time at ASSMANN."