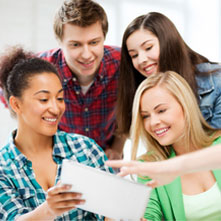 Apprenticeship at ASSMANN Electronic GmbH
We train in the following areas:
Businessman/woman for wholesale and foreign trade
Warehouse specialist
Businessman/woman for office management
Media designer for digital and print media
You can apply at

ASSMANN Electronic GmbH
Human Resources
Auf dem Schüffel 3
58513 Lüdenscheid

or by e-mail to: job@assmann.com


"What I like about ASSMANN is, that I always have the chance to develop myself professionally and personally."
"My name is Tim Nordt. Since January 2014 I am working as a Junior Product Marketing Manager in the "Passive Network Components" division of the ASSMANN Electronic GmbH.

Previously, I completed my apprenticeship of management assistant in wholesale and foreign trade here. Thanks to my good grades I was able to complete my apprenticeship six months earlier, so it took at least only 2 ½ years.

During my training I got to know the different areas and departments of ASSMANN Electronic GmbH and have noticed quite quickly that I like the product marketing management the best. Here I can invest a lot of creativity and my language skills.

My co-workers are very nice and helpful at all times, so that I can still learn a lot and make direct use of the newly learned. I am very thankful that ASSMANN made this possible for me."